Book Talk
By the grace of Allah, we have the opportunity to read these precious books.
(Biography of Prophet PBUH)
It is also a good chance to meet sister Aisha and learn about her ten-year journey of Islamic study and translation work with her teacher, the Tunisian-Austrian scholar Mariem Dhouib.
It has been 31 years since Sister Aisha reverted, and her life in Austria and dedication in Islamic education are precious experiences for us to learn from .
Sister Aisha will be sharing more
- How her Islamic study journey, the importance of learning life of Prophet Muhammad PBUH and the teachings of Ms. Mariem Dhouib helped the translation of books.
- Practices and methods of Islamic education for the next generation
- What kind of educational system has been established in Austrian Muslims community and local learning atmosphere
Welcome join us!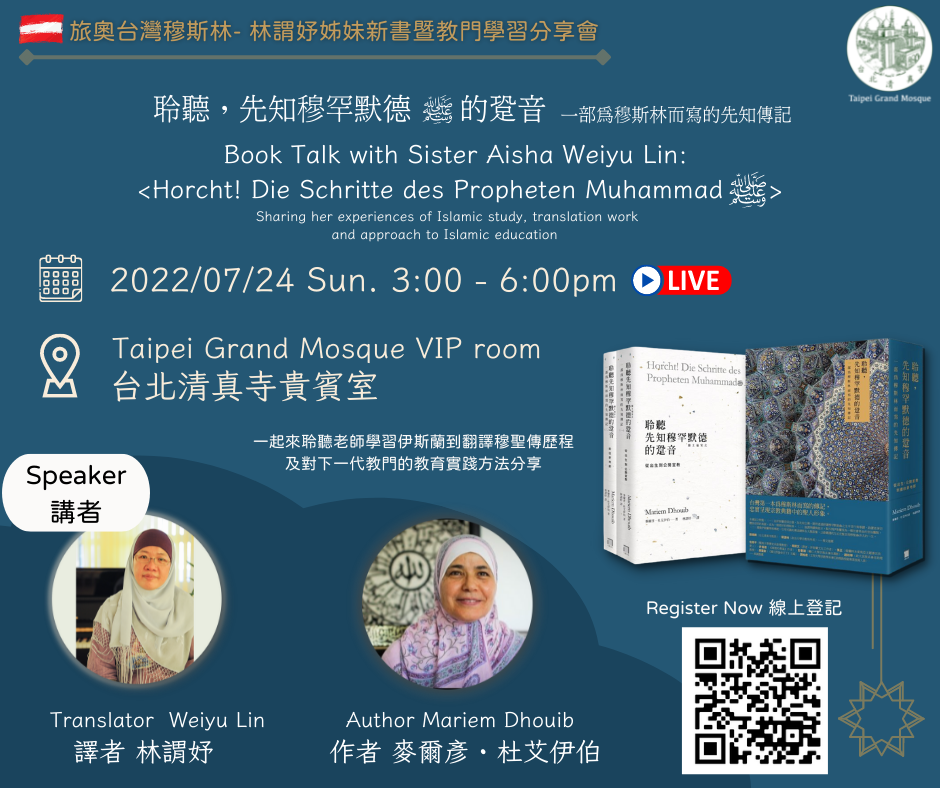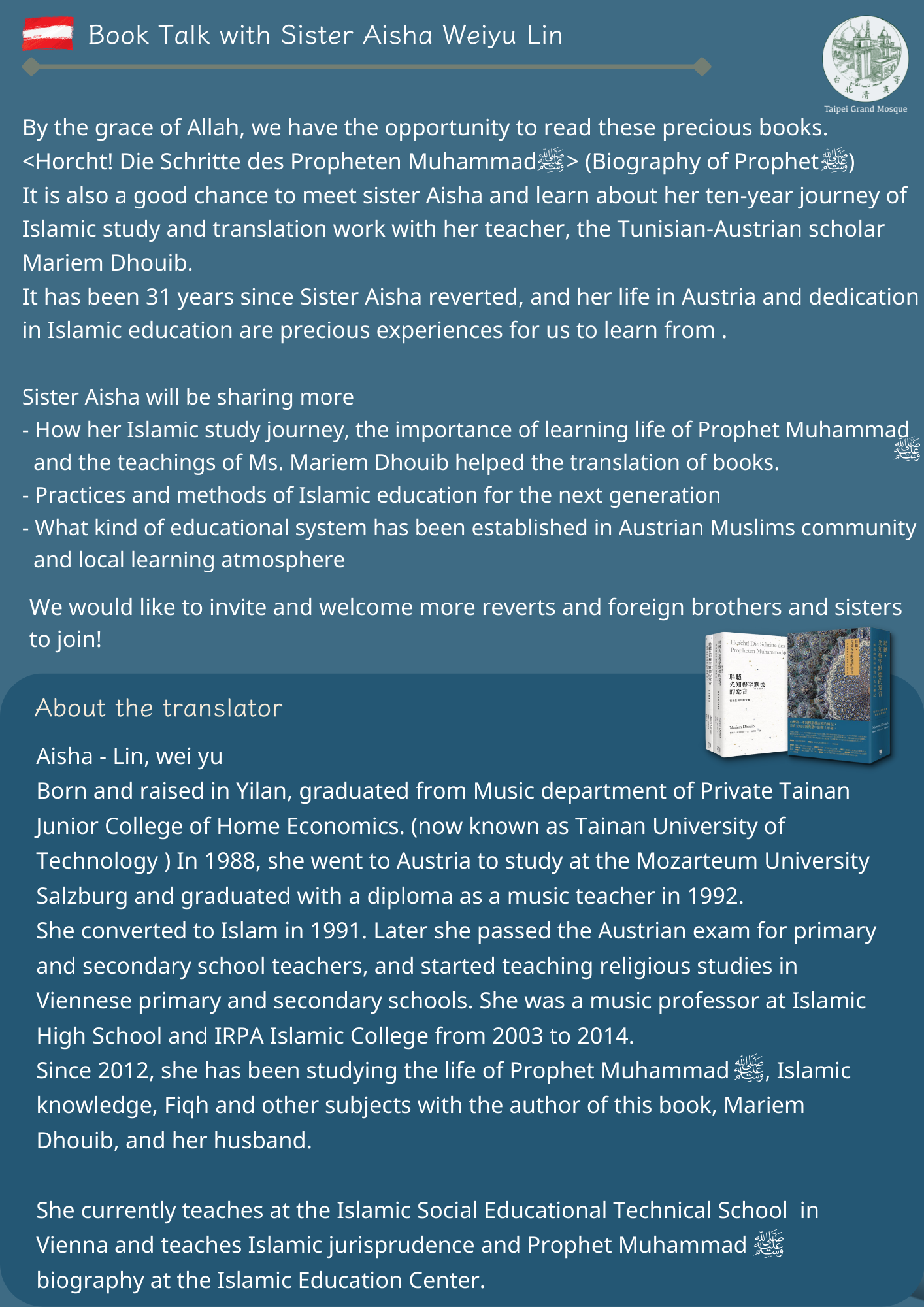 BACK